It's hard to be certain about much of anything in this sort of crazy environment. That doesn't mean that its not important to try to think creatively to develop a framework for the world as it is today – both in a macro and a micro sense. With that in mind, here's eleven things I think I think (and may elaborate on more extensively in a later post):
When we finally get the "all-clear" its going to be incredibly challenging for things to go back to "normal" until there is some sort of a vaccine or proof that people are developing immunity. Imagine running a business right now. Would you ramp up hiring or make any big capital investments if there was a chance that this comes back in the fall and leads to another shutdown? Same thing for consumers: are you more or less likely to buy a car, house, or other large purchase? People – and, by extension, markets – hate uncertainty, especially when the uncertain event is catastrophic, rather than just a slowdown. If find it hard to believe that we will be in a risk-on environment that would allow for a steep economic bounce back with the specter of this being seasonal hanging over our heads. Hotel occupancy, restaurant traffic and movie box office data will all be of interest to gauge this in real-time.
The words stimulus package or bailout are not the proper ways to view the CARES Act. A stimulus package is an act meant to boost economic activity – this was meant to stave off a collapse. A bailout is what happened in 2008/2009 when companies (banks, auto makers, etc) received money from the government largely because of their own actions. Instead, I believe that the correct way to view the CARES Act is a rescue package. The government told businesses to largely shut down and they complied. Without some sort of rescue package, things would be much, much worse. This may seem trivial now but it will seem less so when words like bailout get thrown around in the run up to the November election.
The Federal Reserve's response to this crisis is unprecedented – even in the context of 2008 and 2009 – and likely creates some degree of moral hazard going forward in addition to some ugly unintended consequences – especially in the mortgage market. It was also 100% necessary and they were right to act quickly.
There will be stories of misuse and abuse of rescue funds. This is inevitable when the government undertakes such a large program. It doesn't mean that The CARES Act shouldn't have passed – far from it. However, it is important to acknowledge that there is a downside even to actions that we largely agree with.
The CARES Act rescue package was unprecedented in its size and scope but also probably not enough to accomplish what it is intended to. Both things can be true at the same time.
SoftBank is (eventually) going to use this crisis as an excuse for its terrible performance in real estate investments such as WeWork and Oyo despite the fact that these businesses sucked long before patient zero chowed down on a bat.
Hospitality and retail will grab the distress headlines but office is likely to suffer as will entry level multifamily – one of the darlings the past few years (although I suspect this will eventually lead to more opportunity in the value-add space).
This is the first crisis that most of us have encountered that would have been impossible to mitigate against. Politico's Ben White summed this up perfectly on Twitter:
Sorry but "pandemic will instantly deprive me of 100% of revenue for an unknown amount of time" is not in the category of "preparedness plan" especially for smaller and mid-size companies. That's a scenario where execs sit around and say "well, we'd be screwed."
This experience will result in a higher savings rate and a more conservative attitude towards debt as well as a push for a larger social safety net – at least for a period of time.
Children born 9 months from now should be called Doomers. Also, I'm not sure whether there will be more births or divorces that result from sheltering in place although we will certainly have both. I just hope that there isn't much overlap in that Venn diagram.
And finally a random pop culture observation: The quality of internet memes (and parodies) are inverse to the state of the world. Call it gallows humor or whatever you'd like but tend to be a lot funnier when things are bad. For example:
What I'm Reading:
Unintended Consequences: The CARES Act could result in some people making more income while unemployed than they were when they were working.
Unintended Consequences Part II: The Federal Reserve's massive purchase of mortgage bonds , intended to stabilize the market, instead made it unbalanced and led to margin calls that could wipe mortgage bankers out. See Also: Municipal bond and securitized credit markets were not covered in the CARES Act, but will likely need help if they are to avoid catastrophe.
Ultimate Test: Banks are generally very well capitalized. However,this crisis will be a major test for community banks who typically lend to the small businesses which will get hit the hardest.
Pay Up: US mall owner Taubman is telling tenants that they must pay full rent amid the coronavirus pandemic. I'm sure this won't result in any conflict whatsoever. See Also: The International Council of Shopping Centers (ICSC) is asking states and municipalities, in the starkest of terms, to require all regulated banks to offer a 90-day forebearance on all commercial loan obligation underlying the shopping center industry. And: Retail tenants are seeking rent relief. Some landlords take a long view; others say no.
Ramping Up: The pandemic is accelerating the trend towards more online shopping – and driving even higher demand for warehouse space and labor.
Devastating: Tom Colicchio spent 19 years building a restaurant empire. Coronavirus gutted it in a month.
Chart of the Day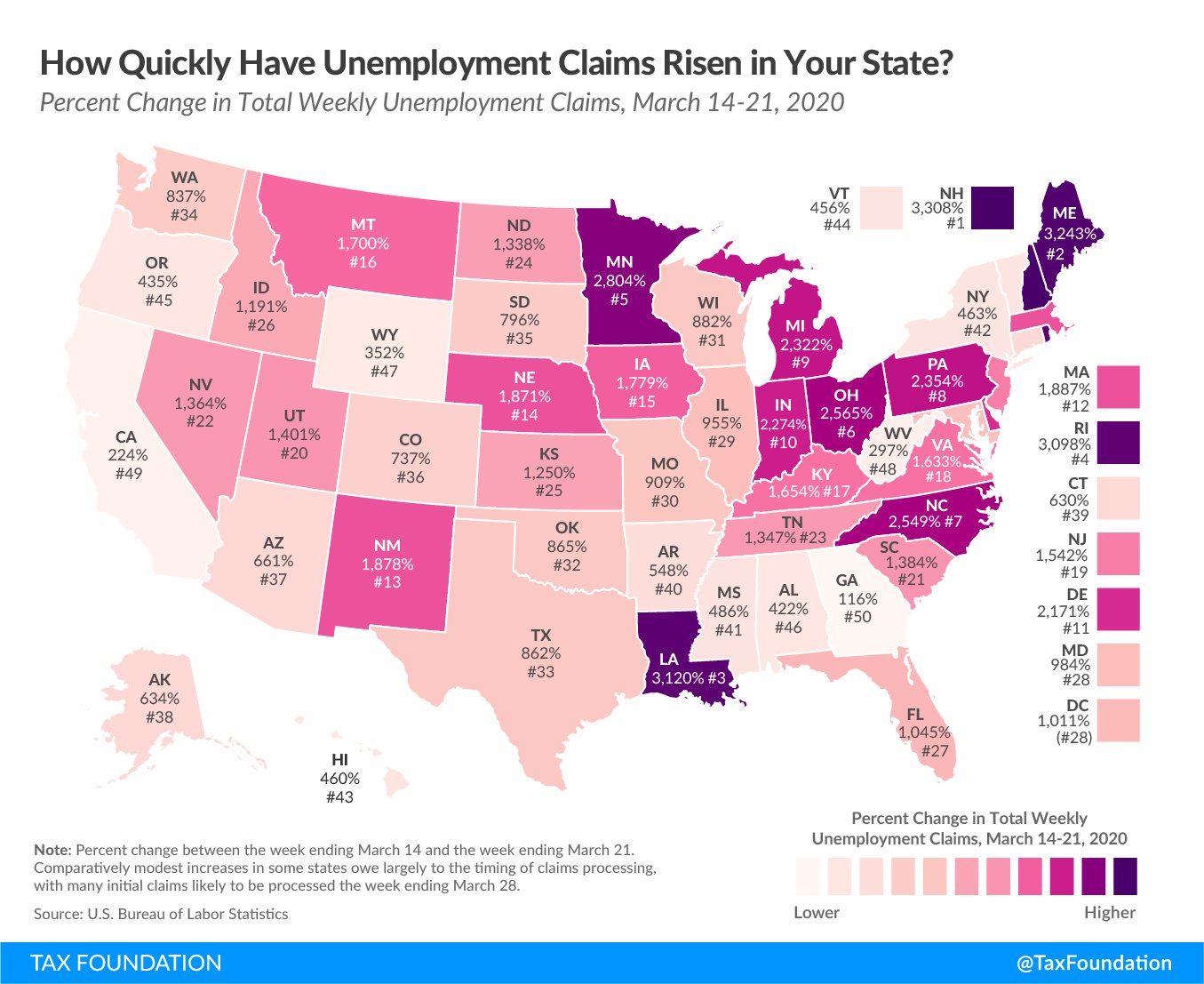 WTF
Goals AF: The king of Thailand has self isolated in an Alpine hotel with a harem of 20 women to ride out the pandemic. My favorite part of this story:
The 67-year-old king's entourage included a "harem" of 20 concubines and numerous servants, reported German tabloid Bild. It is unclear if his four wives are living in the hotel with the rest of the group.
Worth A Shot: The president of Belarus has openly stated that vodka and saunas will cure coronavirus.
Landmark Links – A candid look at the economy, real estate, and other things sometimes related.
Visit us at Landmarkcapitaladvisors.com